SP LUCERNE INITATIVE
2 Initiative No for Allmend (Nov 2008) and Energiefonds (Jan 09) for SP (Social Partei) Lucerne, in cooparation with graphic studio Meier&Kolb.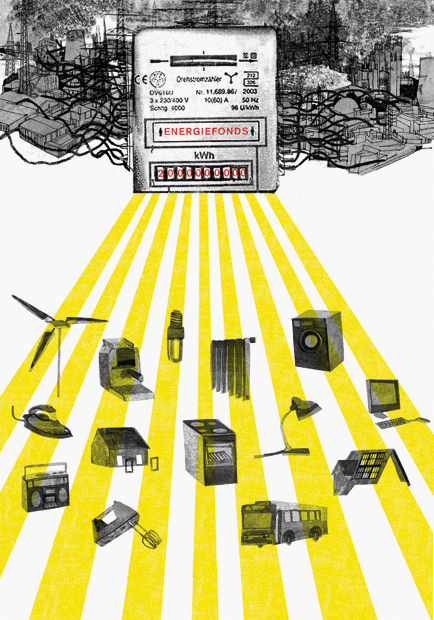 Jan 09: 2 x Yes for the Energiefonds in the town lucerne.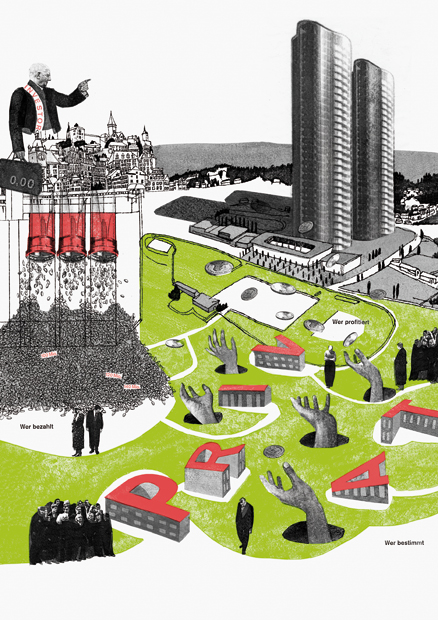 Nov. 2008: A initiative against the two tower and sportarena allmend.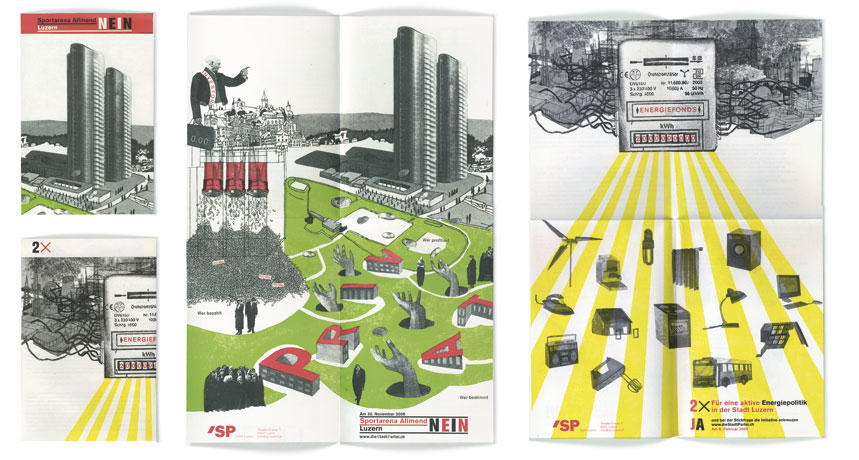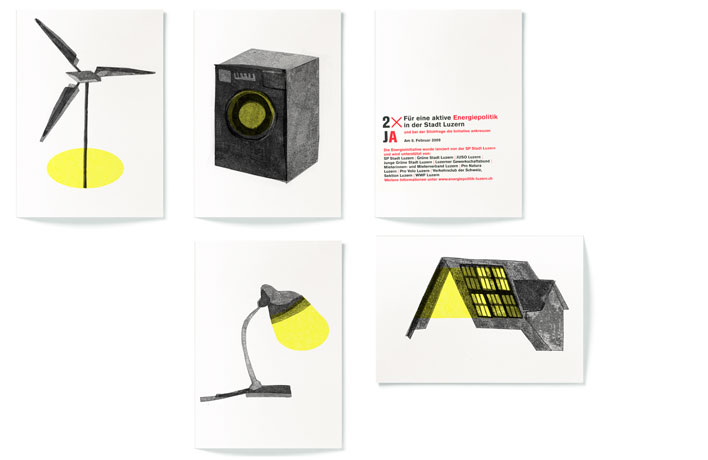 Serie of 4 Postcards (10.5x 14.8) for the 2 x Yes 7 Energiefonds.